The number of vehicle accidents, specifically collisions, have been steadily climbing with Canada's expanding population. While there are a...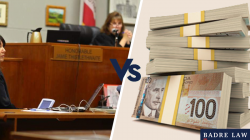 Accidents happen more often around us then we come to realize, however, in case of such an unfortunate event, do we even know how to deal with the...
Although preventive measures for sports injury are better than any remedy, unfortunately, accidents occur even in the safest environments. Are you...
Nursing home abuse is a growing concern, as well as elder abuse in general. Data reveals that reported cases have nearly doubled over the past 10...
For most people, summer is all about trying new things and having adventures. Warm sunny days allow for fun activities such as hiking, and...
In a work vehicle accident, the driver who is at fault or their insurance company is liable to pay for the damages. However, when the accident...
Road safety has become a big problem in Ottawa. Last year only, 14,394 reportable collisions occurred, an increasing number of which were a hit...
As you know, drivers in the province of Ontario must have car insurance. Despite increases in premiums over the years, the benefits that insurance...
Recent statistics have shown that distracted driving is on the rise and it is a definite concern on the road. While you cannot control other...
Outdoor biking is an activity that can be enjoyed by a wide variety of people. It can be a form of exercise, or a cost-effective, environmentally...
We don't always know where to begin when the unfathomable happens. The sudden and accidental death of a loved one is often traumatic, and...
It comes as no surprise that a motorcycle accident often results in serious injury. While they are not as common as other types of vehicle...