Every year in Ontario, over 20,000 individuals report a slip and fall accident. Some of these accidents result in long-term bodily damage, and...
A Personal Injury Lawyer is needed all year round, but injuries from collisions are more likely during the colder months. Anyone who experiences...
Dog bites, although less common when compared to other personal injury cases, occur as frequently as car accidents, slip and falls, and within...
Independent medical evaluation – or the opinion of a medical professional –  can make or break a personal injury case. This is only...
After experiencing an injury due to the negligence or direct actions of others, you may feel hesitant to initiate a personal injury lawsuit. After...
Pursuing legal action after accidents are delicate work with very little room for error. Even with the best personal injury or accident lawyer on...
There's really no such thing as a good time and place for car accidents — but where your car accident occurs can have a tremendous impact on the...
Countless slip and falls occur every day. Many of these are minor incidents, where the only injury to speak of is to the ego of the person who...
Commercial liability with countless slips and falls happen every year. Occasionally, these incidents are not any particular person's fault—rather...
All auto insurance policies are not created equal. Depending on your insurance provider, the specific benefits package that you purchase, and the...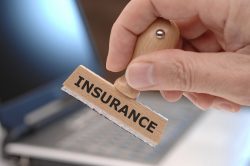 In a large portion of personal injury cases, the money paid out in damages comes from an insurance company—whether it is the plaintiff's insurance...
You don't need to be told that in a single moment, car accidents can dramatically alter your life. However, the full extent of change is not often...