NO FEES UNTIL YOU WIN!
Get a Free Consultation
and Case Review
What are Long-Term Disability Benefits?
If you are unable to work for an extended period of time due to an illness, injury or an accident, then you may qualify for long-term disability (LTD) benefits.
LTD benefits are a type of income replacement payment, where you receive a bi-weekly or monthly cheque while off-work for medical reasons. Generally, the amount you receive is only a portion of your usual salary (for example, seventy percent (70%) of your base salary).
How do I Qualify for Long-Term Disability Insurance?
Every insurance policy is different, and it is important to consult with a lawyer to understand the specific conditions required under your disability insurance plan to qualify for LTD benefits. Your insurance company will also need see medical records to support your disability claim.
Usually, you must be off-work for an extended period of time as a result of your illness, injury, or accident. Most LTD insurance policies require that you be medically unable to return to work for approximately 12 months (1 year) before you can qualify for LTD benefit payments.
Sometimes, a benefit policy plan will have something known as a "waiting period". A waiting period is a number of weeks during which you may be unable to work, but for which you will not be entitled to LTD benefits. For example, if your policy has a 10-week waiting period, it means that you are not entitled to LTD benefits for the first 10 weeks of your disability, even if you otherwise qualify for LTD benefits.
Have You Been Denied an LTD Claim?
At Badre Law, our team of long-term disability lawyers will work on your behalf to stand-up against the insurance company. If your claim for LTD insurance coverage has been denied, then we hold the insurance company accountable for the inappropriate denial of your LTD claim, or the termination of your benefits.
Badre Law has a long history of success when it comes to reclaiming benefits for our clients. We have helped many people in situations that to them, have felt dire and hopeless.
If you have been denied coverage, do not hesitate to seek legal advice and contact our team of LTD lawyers for a free consultation.
Book a Consultation
Or Call (613) 695-4443
For How Long can I receive LTD Benefits?
Again, every policy is different. In some cases, LTD benefits could be paid until you turn 65 years old. Your insurance policy will specify the time frame.
What to do if your Long-Term Disability Claim is Denied
You might assume that once you submit your long-term disability claim to your insurance company, that your insurer will pay out the disability benefits immediately. Unfortunately, this is not always the case.
An insurance company refusing to pay a long-term disability claim is unfortunately more common than you might think. Your insurance company may deny your LTD benefit payments and claim that the you are capable of returning to work.
Each insurance company will have its own policies in place for how you can challenge their decision if they deny your claim and refuse to pay you LTD benefits.
Often, these policies require appeals through the insurance company's own internal process within a limited time period. You may also have the option of filing a legal action against your insurance company.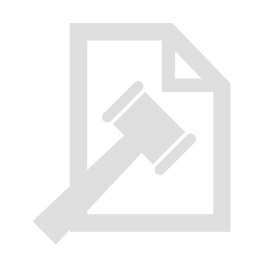 WE OFFER FREE CONSULTATIONS AND CASE REVIEWS
WE FOCUS EXCLUSIVELY ON PERSONAL INJURY & DISABILITY CLAIMS
YOU ABSOLUTELY DON'T PAY ANY FEES UNTIL YOU WIN!