NO FEES UNTIL YOU WIN!
Get a Free Consultation
and Case Review
Slip and Fall Personal Injury Accidents
Often, especially in the winter months, people slip or trip on someone else's property because of icy conditions, inadequate maintenance, poorly designed stairs, etc. If this is the case, then you may be entitled to compensation for personal injuries that you sustained.
Under the Occupiers' Liability Act, if someone owns, manages, or maintains property in Ontario, they have a legal duty to take all reasonable steps to keep the people who use the property safe. When people fail to keep their property safe, they are putting you, and anyone else who is on the property, at risk.
Slip & Fall Personal Injury Law Firm
Depending upon the intent or negligence of a responsible party, the injured party may be entitled to monetary compensation from that party through a settlement or a judgment.Aside from compensation for injuries, the injured person may get compensated for the lifetime effect of the injuries.
Have You Been Injured in a Slip & Fall Accident?
Slip and fall cases typically involve ice, water, uneven flooring, potholes, poor lighting, dangerous stairs, raised ledges, and failure to plow, salt, or sand a property.
If you have been injured in a slip or trip and fall accident, contact our office for more information on how to bring a claim. You may be entitled to compensation for pain and suffering, housekeeping, and income loss, amongst other things.
Book a Consultation
Or Call (613) 695-4443
SLIP AND FALL STATISTICS: INSIGHTS FROM THE CANADIAN COMMUNITY
"In Ontario alone, 10 people died due to workplace falls in 2013. Each of these workers' families lost a spouse, brother, sister, son, daughter or parent as a result of the fall. Other workers suffered critical injuries such as broken limbs and backs, cracked ribs and head injuries."
*source credits: Public Health Agency of Canada and Stats Canada
Most Common Slip and Fall Accidents in Canada
An estimated 4.27 million Canadians aged 12 or older suffered an injury severe enough to limit their usual activities in 2009–2010. This represents 15% of the population, an increase from 13% in 2001.
Overall, falls were the leading cause of injury. About 63% of seniors and one-half of adolescents were injured in falls, as were 35% of working-age adults.
Young people aged 12 to 19 had the highest likelihood of injury. More than one-quarter (27%) of this age group suffered an injury, almost twice the proportion of adults (14%) and three times the proportion of seniors (9%).
Two out of three (66%) injuries among adolescents were linked to sports. Among working-age adults (20 to 64), sports and work were related to almost half (47%) of injuries. Over half (55%) of seniors' injuries occurred while walking or doing household chores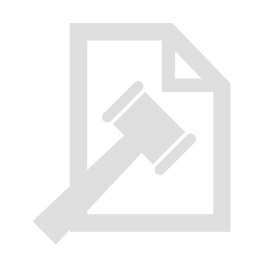 WE OFFER FREE CONSULTATIONS AND CASE REVIEWS
WE FOCUS EXCLUSIVELY ON PERSONAL INJURY CLAIMS
YOU ABSOLUTELY DON'T PAY ANY FEES UNTIL YOU WIN!